About Us
Tallman Instruments started with one goal in mind, to provide our customers great service and affordable prices on guitars and other instruments. We want you to view us as an "affordable consultant". Yes… we do like to make a sale… but we don't want that sale… if you the customer are not happy in the end. We go to great extents to: A.) present our instruments in the best way possible… giving you the best photos we can get so you know exactly what you are buying. B.) we take the time to thoroughly check each instrument before we offer it to the public. All aspects are checked, to be sure that, regardless of the cost of the instrument, we go the extra mile to be sure that it is setup to provide the best play-ability possible. We will never "sell-right-out-of-the box". C.) we will communicate to all those who desire to do so via email, texts, and calls to answer your questions, and provide to you internet links to get you the data you need. D.) our effort does not end until we know you have received your instrument safely and to your satisfaction. We do our best to provide you tracking info so you can monitor your package movement yourself.
We are based out of Northern Kentucky, within the Cincinnati, OH Metropolitan Area. We also operate a retail/repair facility at 2643 Crescent Springs Rd. Erlanger, KY that provides customized service to our local customers. Here we have a relaxed atmosphere show room, and an adjacent work shop for our repair and set-ups. Our store hours at the shop are on a flexible appointment only basis.  Tallman Instruments provides many aspects of stringed instrument repair at reasonable rates.
Tallman Instruments is a reseller for Larrivee, Breedlove, Gretsch, Faith, Boucher, Alvarez-Yairi & Alvarez, Recording King, & Loar We also have a varied stock of used instruments for sale, many of which come to us via trade deals for our new stock.
Feel free to use our contact us page to get in touch with us or browse our store to purchase instruments we have available. We are so happy you stopped by to browse our site and we look forward to serving you in the future.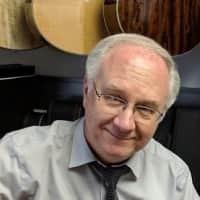 Rick Tallman
CEO/Owner